At the Snow Goose, we offer two distinct types of accommodation, providing you with the perfect setting to relax and rejuvenate after a productive day at work, an exhilarating day on the ski fields or the lake, or an adventurous exploration of the surrounding areas.
The Snow Goose Hotel is well-equipped to meet the specific needs of Snowy 2.0 workers and contractors. Our comprehensive services include comfortable accommodation, delicious breakfast, convenient lunch packs, delectable dinner options, and laundry facilities for your convenience. Additionally, ample parking is available on-site.
For booking inquires please email snowgoosehotel@gmail.com or call us on (02) 6454-2202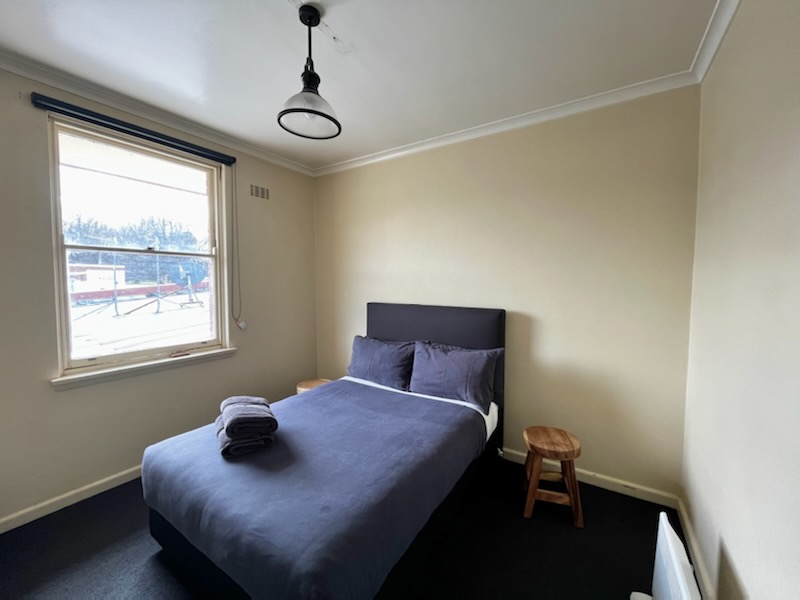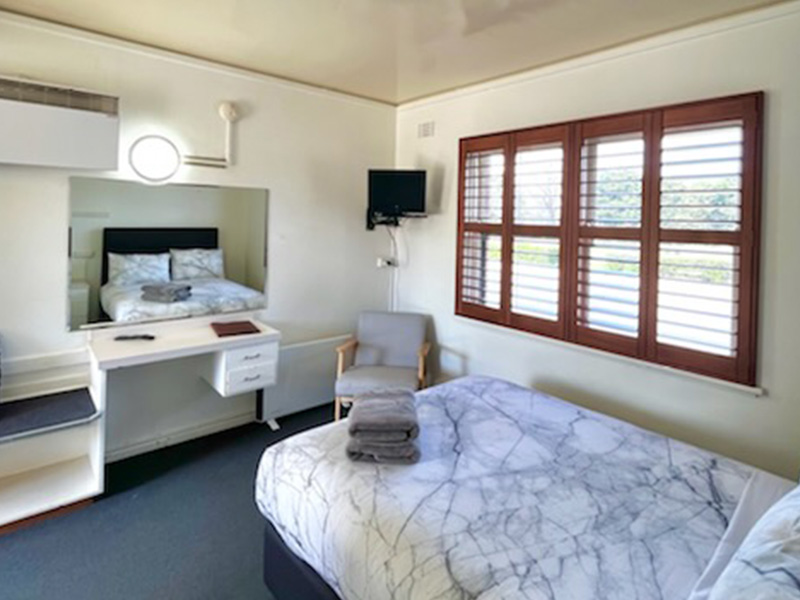 The pub rooms are located above the main bistro and bar area. They are perfect from travellers who wish for a comfortable place to rest their heads and recharge. These rooms share two communal bathrooms, (unless stated otherwise). These rooms come with a continental breakfast to be enjoyed downstairs in our light filled and warm dining room, perfect for having a mug of coffee or tea while planning and preparing for the day ahead.
The motel rooms can be found behind the pub, and are perfect for those who prefer something more self-contained. These rooms all have their own private bathroom, and come complete with many conveniences, including television set, small bar fridge, tea and coffee making facilities and heaters (of course!). These rooms also come with an included continental breakfast to be had in the pub's informal dinning room. This is a perfect way to start the morning, chatting to other travellers, sharing stories and knowledge.
Winter Season: 11:00 am – 10:00 pm
Food service from 5:00 pm to 8:30 pm
Spring – Summer – Autumn Season: 11:00 am – 10:00 pm
Food service from 5:30 pm to 8:30 pm