Bistro
Dinner
Every evening from 6-8pm
Lunch
Friday, Saturday and Sunday 12-2pm
The Snow Goose is the perfect place for you to unwind and treat yourself to the delights of a delicious home cooked meal that will make your mouth water!
We are open 7 nights a week, so you can rest assured that our brilliant pub food is of the best quality and will hit-the-spot after a long days fishing, skiing, horse riding or driving! Contact our friendly staff for current Lunch time seatings.
With nightly specials, service with a smile, and great food, we boast a good time to be had by all family members.
There is something on our menu to suit everyone. We offer a range of meals to meet dietary requirements, including gluten free and vegetarian options all year round.
Like the gorgeous seasons of our precious town our menus are ever-changing, so make sure that you come back soon!
"Best pub great food great service what more can you ask for"
Sample Menu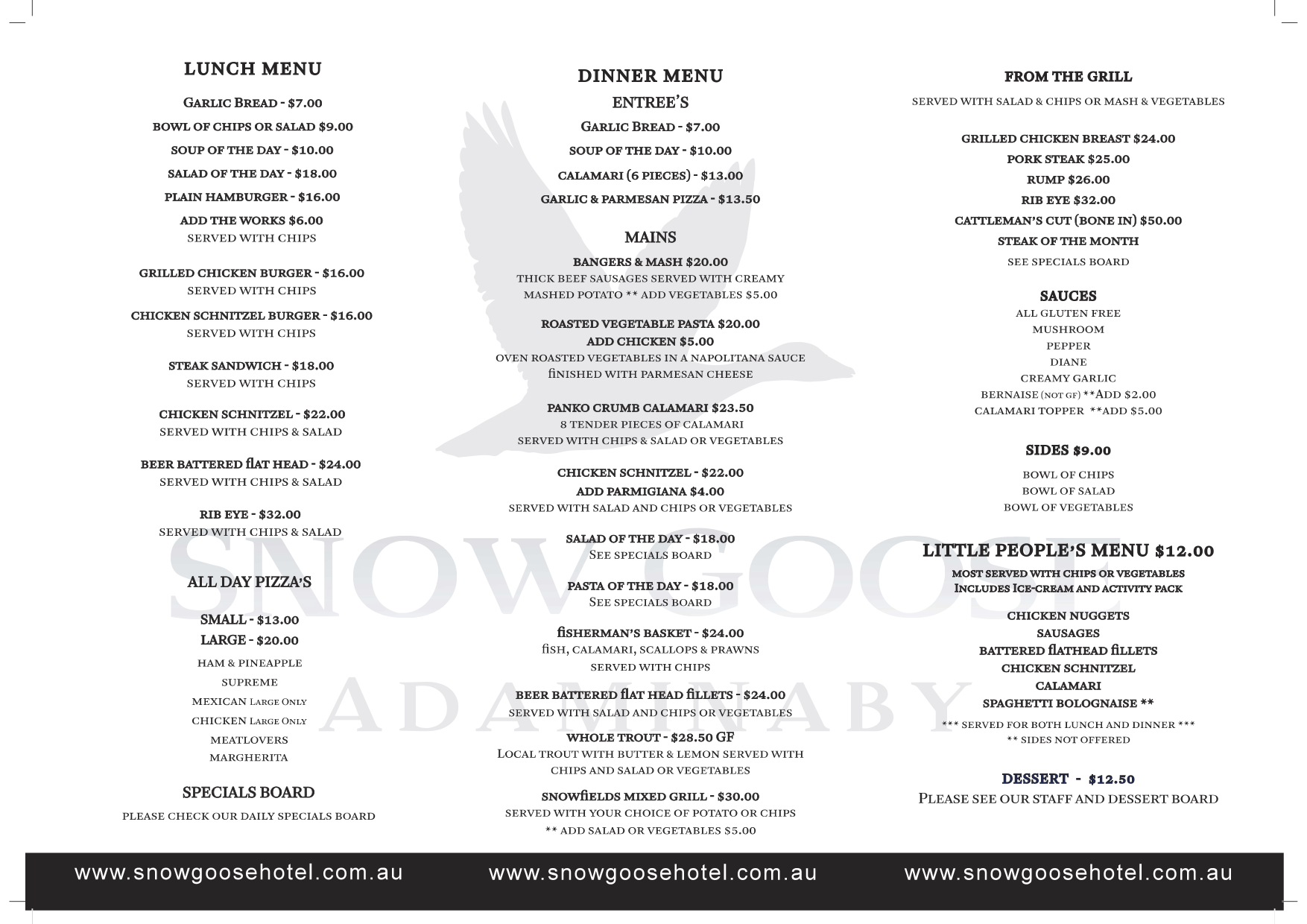 Have you seen our extensive Wine List?
We found that when you get the food right, the atmosphere right and the company right… there was just one thing missing, a good selection of wine to bring all the elements of a good time together. Thats why we have created the Snow Goose Wine List. Full of interesting flavours, something for everyone.